Arizona's Premier

Paintless Dent Repair

Company
Serving Scottsdale and the Greater Phoenix Metropolitan Area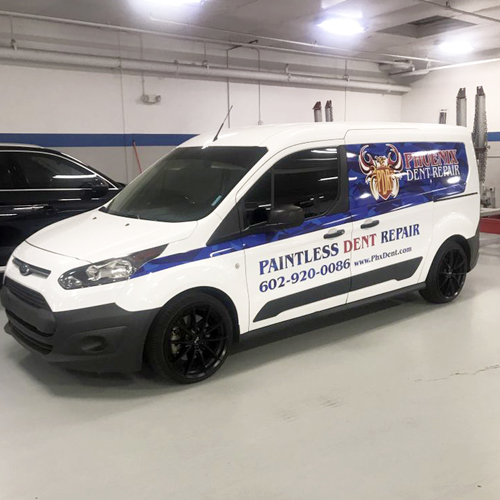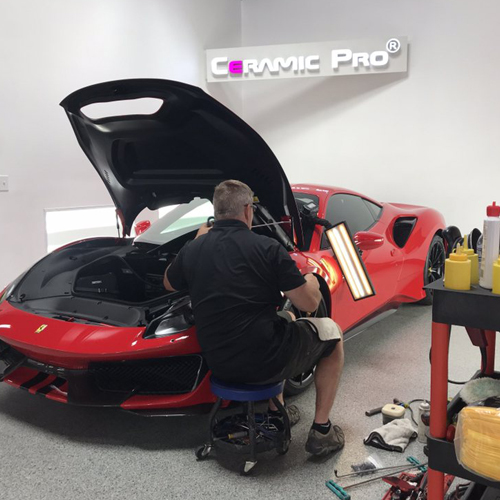 Arizona's Top Rated PDR Company
About

Phoenix

Dent

Repair
At Phoenix Dent Repair our master technicians are skilled in the art of paintless dent repair (PDR) to remove door dings, creases, minor dents, and hail damage. Our technicians undergo extensive training for paintless dent repair specialization and we only employ the most skilled technicians to guarantee our quality workmanship.
Phoenix Dent Repair operates all over the Phoenix Metropolitan area providing PDR services to car owners, dealerships, body shops, and car rental providers. Our services are guaranteed for the life of your vehicle, so you can rest assured we get it done right, the first time.
Whether you are a vehicle owner and need PDR services on your single vehicle or a dealership that just had a hail storm requiring hail damage repair on 10-1,000 vehicles, you can rely on Phoenix Dent Repair to repair the damage and get you back in operations, immediately.
Using specialized tools, we skillfully repair the damaged area on a vehicle back to its original condition while still retaining the factory finish, paint-free. With experience dating back to 1990, we are committed to providing you with the highest quality service and repair solutions in the industry.
Years of Dent Repair Experience
Vehicles Repaired with Dent Damage
Most Dents Repaired in 1 Day
Meet Jeff Angell, owner of Phoenix Dent Repair
Hi, my name is Jeff Angell, I am the owner and principle technician of Phoenix Dent Repair. I learned paintless dent repair (PDR) in Omaha, NE in 1990 and the art of PDR became natural to me to the point where I was entrusted as a PDR personal trainer. I've worked and trained hundreds of individuals from entrepreneurs to dealership employees throughout the country.
After training in Nebraska I went to Brazil and trained over 100 people and worked in a dent shop/body shop there. Then I went to Buenos Aires, Argentina, and trained transport and factory employees PDR. While there I also enjoyed working on the assembly line at a Volkswagen plant fixing dents.
After returning back to the states in 95′, I went to work chasing hail storms across the Midwest for a number of years. I landed in Des Moines, IA, and worked there on dealer, auction, and hail accounts for 9 years. I have been in Phoenix for over 14 years now and presently work with over 20 different body shops and rental car repair facilities- having fixed over 4000 hail-damaged cars since the hail storm that struck Arizona on October 4th, 2010. We also take care of a few car collections and car museums in town, working on $1M+ cars.
As the owner, I understand the importance of providing quality service, and for every vehicle we repair I place a lifetime guarantee on our workmanship. At Phoenix Dent Repair we are here to stay as Arizona's premier provider of PDR services and we sincerely thank all the folks who have entrusted us to repair their dents throughout the years.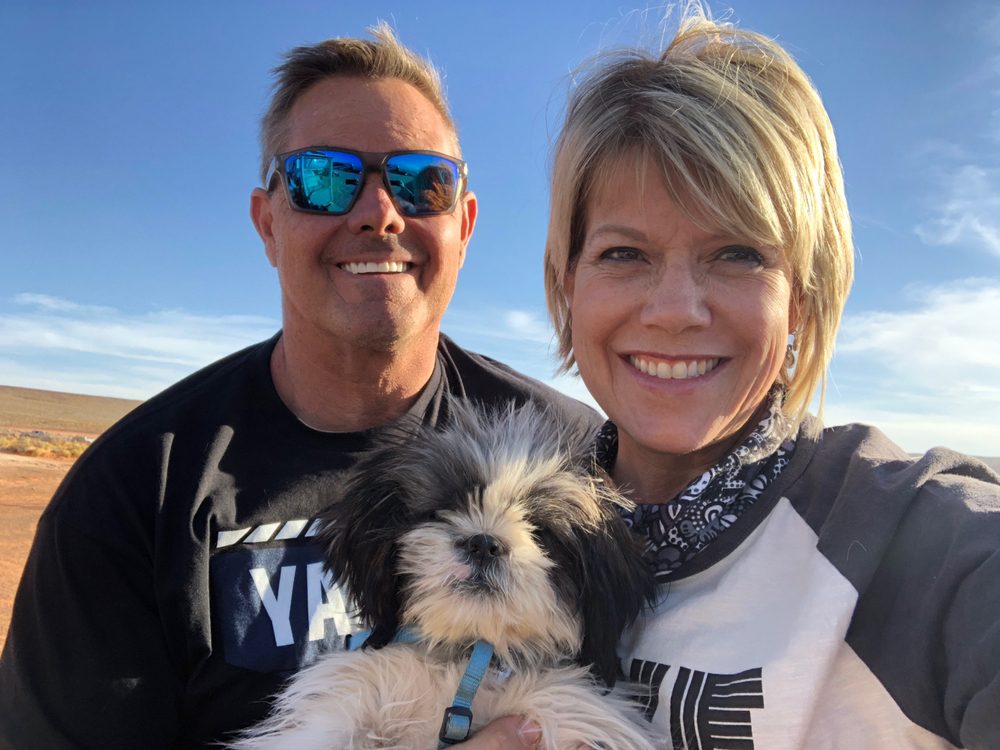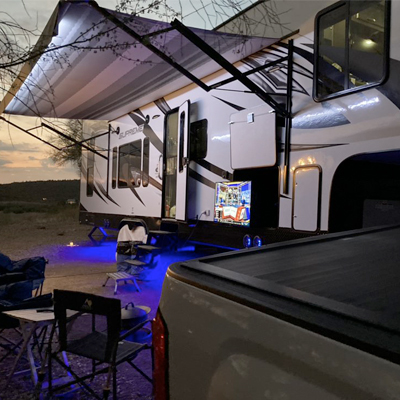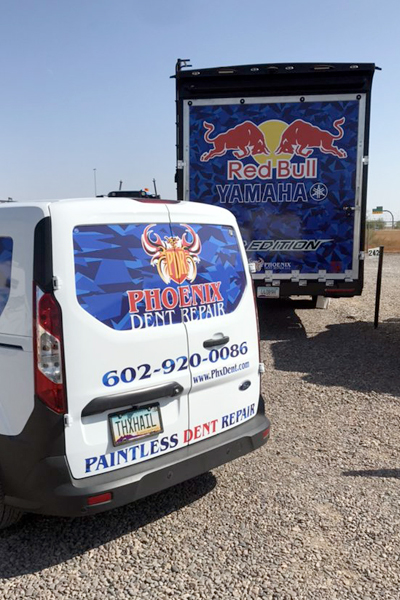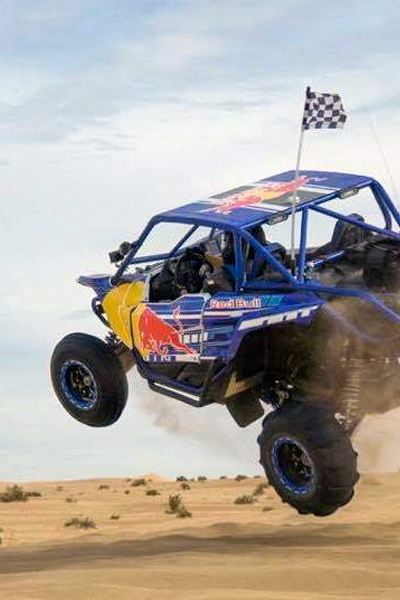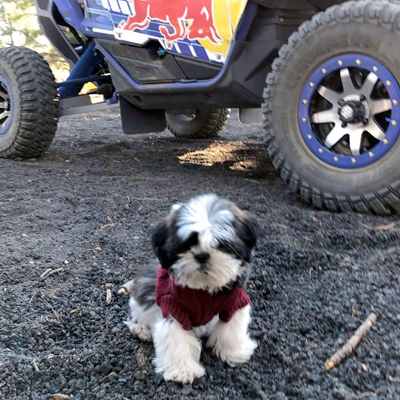 When I'm not fixing dents and helping customers, you can find us living the lake life, relaxing, adventuring outdoors, and going offroad.
Top rated dent repair company in Phoenix on Yelp
Customers rate Phoenix Dent Repair 5 out of 5
Our customers trust us to deliver the best paintless dent repairs and service every time.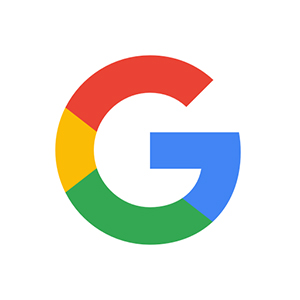 Highly recommend!!! I was told by another dent repair company that my door dings could not be fixed and Jeff assured he could get them out and he did. He did an amazing job!!! His communication is great and his prices are extremely reasonable. If you want quality work done call him!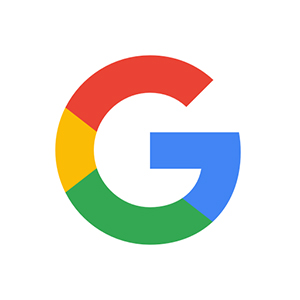 I had the worst luck ever and someone hit my 3 week old brand new car this past weekend in a parking lot. I reached out to a body repair shop and never got a reply, others wanted to charge what seemed to be a lot for the size of the dents. I was also worried with my car being so new! I read Jeff's Yelp reviews and was confident he could help me and HE DID! The price was more than reasonable, he was a few minutes early and made the process so easy. I just continued my morning working from home until he was done. He was super friendly and professional and my car looks brand new again:) I'm a happy customer and highly recommend him for mobile body repair work, so easy and convenient. Thanks Jeff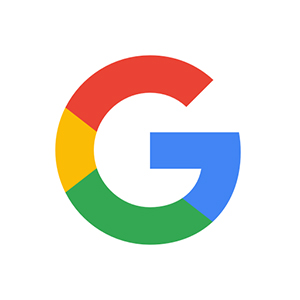 I could not have been more pleased with Jeff's work on my car. There is no evidence that the three blemishes ever existed. He even showed up early and called to let me know he was coming early. These days you're lucky if repair people come at all much less on time. Very pleasant to work with great repair and very reasonably priced. I would highly recommend Jeff for anyone that has dents and dings.
Get your free estimate and see how much you can save
Repairing your dents with Phoenix Dent Repair's PDR service is a fraction of the cost (typically one-third) of a traditional auto body repair or replacement.
Get Your Estimate